3 tags
"The greatest thing to be achieved in advertising, in my opinion, is..."
– Leo Burnett
4 tags
"Impossible is just a big word thrown around by small men who find it easier to..."
– Muhammad Ali
3 tags
4 tags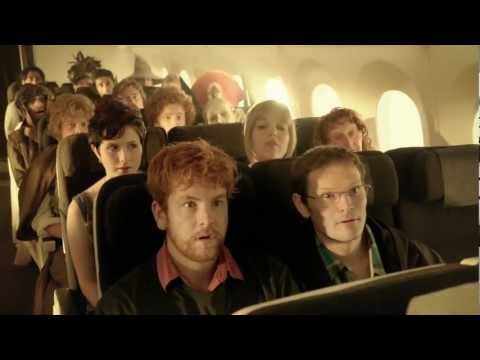 4 tags
The Idea Writers | Chapter 3: The Storytellers
The Idea Writers: Copywriting In A New Media And Marketing Era by Teressa Iezzi In the third chapter of The Idea Writers, Teressa Iezzi touches on the ever-present importance of storytelling in advertising. Iezzi uses as an example a branded entertainment campaign for BMW, called "The Hire," created out of Fallon Minneapolis.  "The Hire" is an example of a compelling, successful series of...
4 tags
"It is our misfortune, as a historical generation, to live through the largest..."
– Clay Shirky
4 tags
The Idea Writers | Chapter 2: Bernbach to the...
The Idea Writers: Copywriting In A New Media And Marketing Era by Teressa Iezzi In the second chapter of her book, The Idea Writers, Teressa Iezzi briefly reminds the reader what advertising legends such as David Ogilvy, Bill Bernbach and Rosser Reeves said were good approaches to creating successful advertising. Iezzi isn't biased towards any of the approaches; instead, she makes a point...
4 tags
The Idea Writers | Chapter 1: The Creativity Age
Teressa Iezzi: The Idea Writers – Copywriting In A New Media And Marketing Era Chapter 1: The Creativity Age Ms. Ieezi's book is close to brilliant. The first chapter of The Idea Writers explores the changes in the advertising industry and the related behavioral and societal shifts that happen as the world advances further into the Internet Age. Many factors caused the changes that advertising is...
4 tags
[Book] Teressa Iezzi: The Idea Writers –...
WHY THE FUTURE (OR PRESENT) OF ADVERTISING ISN'T ABOUT MAKING ADS Thanks to Deb, our wonderful teacher of Advertising Creativity, I am currently reading The Idea Writers—a book about the new realities of the brand-creativity process and working in the advertising industry. Let me say upfront: I am digging this book. A lot. In some upcoming posts, I will highlight some ideas from the book...
5 tags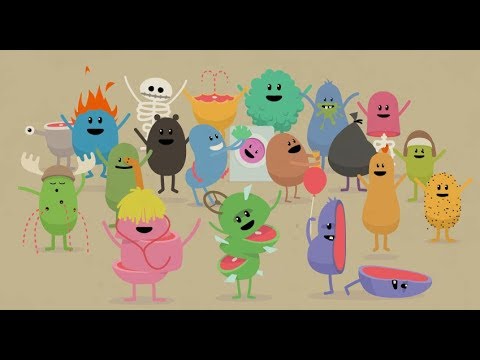 5 tags
"Remembering that I'll be dead soon is the most important tool I've..."
– Steve Jobs (in his 2005 Stanford Commencement Address)
4 tags
"Opportunities do not float like clouds in the sky. They're attached to..."
– Ben Casnocha
4 tags
5 tags
6 tags
"Think of entrepreneurship as jumping off a cliff and assembling a plane on the..."
– DJ Patil, @dpatil
2 tags
"To be great you have to be good first. To be good you have to be bad first. To..."
5 tags
"We lose talent to Apple or Google more often than we do to other agencies."
– Greg Stern, Butler Shine Stern
5 tags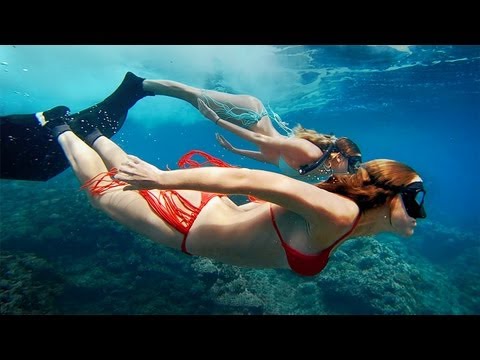 5 tags
Bill Bernbach, Steve Jobs, And Marshall McLuhan... →
11 tags
One Small Jump for a Man, but One Giant Leap for...
Felix Baumgartner became the first person to break the sound barrier, starting in a freefall 128,000 feet above the Earth that reached a high speed of 833.9 miles per hour. Meanwhile, Red Bull broke the traditional barriers of marketing, sponsorship and social media. More than 8 million people (including myself) worldwide watched YouTube's live stream. Besides YouTube, the jump was shown by...
2 tags
"Get in the water. As you stand on the shore suiting up, you can watch other..."
– Srinivas Rao: "The Surfer's Guide to Taking Risks." 99U. Of course, this does not pertain to surfing only. It's about life. It's about going and doing.
9 tags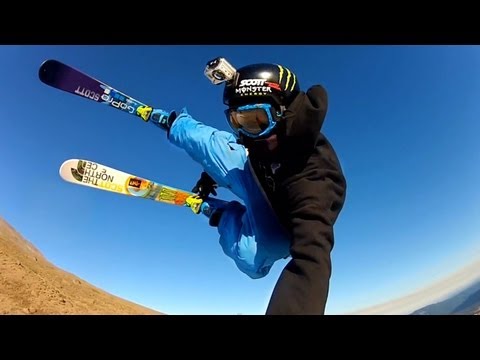 9 tags
Because The Best Things In Life Aren't Things
Since the time I have stumbled upon the Minimal Mac, Becoming Minimalist and Substance Over Stuff blogs, I have been captured by the spirit of minimalism. What is minimalism you ask? In short, minimalism is a celebration of living more by owning less. Minimalism is about focusing on things that truly matter and ultimately living a happier, richer life. I won't go too deep into explaining...
7 tags
2 tags
10 Amazing Videos About the Creative Process →
I really admire the work that the Behance team is doing with the Behance network and 99U. If you are not familiar with Behance, it is one-of-a-kind online platform to showcase and discover creative work. 99U, Behance's education arm, focuses on "what happens after inspiration — researching the forces that truly push ideas to fruition. The profiles of proven idea makers, action-oriented...
3 tags
3 Blogs + 1 Podcast Every Advertising Student...
If you are one of those intending to make a living by working in advertising and you haven't made that decision just yesterday, you are most likely familiar with the famous annuals, awards and associations that you need to follow. (I might however create a list of those as well soon.) However, the following is a compilation of websites, blogs and a podcast that are geared toward young...
One Key to Creativity: Curiosity →
creativesomething: "Curiosity about life in all of its aspects, I think, is still the secret of great creative people." – Leo Burnett. If you want to be creative you must be curious about the world around you. You must question everything and seek to improve what you can with your own ideas and talents. To be creative is to think of new and wondrous things. To be successful in your creative...
"The critical ingredient is getting off your butt and doing something. It's as..."
– Nolan Bushnell, founder of Atari and Chuck E. Cheese's
"Entrepreneurship is living a few years of your life like most people won't, so..."
"You know why most people never get what they want? Because they don't..."
1 tag
"I write one page of masterpiece to ninety-one pages of shit. I try to put the..."
– Ernest Hemingway
1 tag
"Institutions will try to preserve the problem to which they are the solution."
– Clay Shirky
Life is what you pay attention to →
Life — the only one you get — consists of what you pay attention to. There is literally nothing else. The awesome thing (which I mean in the cosmic, Hubble Deep Field sense, not the "funny viral video" sense) is that no one gets to decide what you pay attention to except you. It seems easy, banal even; it's not. Learning how to do it – effectively,  meaningfully, and relatively unselfishly—is...
3 tags
"Instead of wondering when your next vacation is, maybe you should set up a life..."
– Seth Godin
1 tag
"It's a poor trade to give up a good life just to make a good living."
2 tags